Optimist International Foundation Grant Training Video

OIF Club Information
https://oifoundation.org/club-resources.html
OIF Applications for Grants
https://oifoundation.org/club-grant.html

Optimist international Foundation
Helping Optimist Help Kids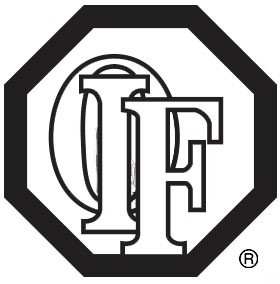 Debra Merrit
OIF Board Member OIF President Elect
Kathy Forster GATEway DFR

What is the Club Grant Program?
Any Adult Club served by OIF is eligible to apply for a grant for a NEW project of the Club. The requested amount can range between
$250 – $1,000.
The Details:
The project must start and finish between April 2022 and March 2023.
Grants to Clubs will be matching grants, with Clubs expected to show plans for matching the money and reporting the results.
Grants are for one year only. Club dues must be current.
Clubs might consider using the Pass Through Program to obtain donations from local businesses and Foundations.
Contact the Foundation office
at 800.500.8130 or visit oifoundation.org for more information.
Important Dates
January 6, 2022 Applications available at oifoundation.org
March 16, 2022 Applications must have been RECEIVED in the St. Louis office. Do NOT send to PO Box!
May 11, 2022
Winner notified and asked to identify someone to receive their Club Grant check at Convention in Reno, NV.
Club Grants: Info on OIF Website
Club Grant – $250 – $1,000 grant for new projects. Application process open 1/6/22 through 3/15/22.
Childhood Health and Wellness Matching Grant – $250 – $1,000 grant for projects related to the four focus areas of; Healthy Lifestyles, chronic illness, mental health, disabilities.
Disaster Relief Grant – $1,000 grant for clubs to work in their communities after a natural disaster. Contact Cheryl Brenn at
OI for more info (314) 371-6000 or (800) 500-8130
Allows donors to receive tax deduction benefits while making donations to your club
Easy Application Process
Quick turnaround of funds back to your club
Club Campaign Fund
Great vehicle for clubs to accumulate funds for future charitable projects
3% simple interest prorated over the year
Quarterly reporting
Easy withdrawals

OPTIMIST INTERNATIONAL FOUNDATION
CLUB PASS THROUGH GRANT PROGRAM GUIDELINES
If your Optimist Club is seeking grant funds or contributions for funding of your charitable community service projects or other charitable, literary or educational programs, you may request the assistance of Optimist International Foundation (OIF) as a 501(c)(3) charitable organization. This program is only available in the United States. Please follow the guidelines below to qualify for the Club Pass Through Grant Program.
Complete the OIF Pass Through Grant Application and mail or fax to the Optimist International Foundation.
If you are trying to secure a grant from a corporation or foundation that has their own Grant Application Form, please complete any information pertaining the Club (but leave the 501(c)(3) signature section blank) and forward that to OIF. We will complete the information regarding the 501(c)(3) and attach any documents that may be necessary. We will mail the completed form and documents to the corporation/foundation/grantor.
Checks received from corporations/foundations/grantors must be made payable to "Optimist International Foundation." OIF will deposit the check and issue a check to the Club for the amount received after the check has cleared the OIF bank. Unless otherwise directed, the check will be sent to the Club officer who signed the application form. A tax receipt will be issued to the corporation/foundation/grantor in January of the following year.
The Club must report to OIF a final accounting of all grant funds received, using the form that will be mailed with the OIF check issued to the Club. OIF cannot proceed with any further Club Pass Through Grants for the Club until a final report is received from the Club.
Please note:
The amount of funds qualifying for this program is $100 or more per Donor/grantor. OIF cannot process Pass Through gifts that are property or real estate. (See "Is It a Charitable Income Tax Contribution Deduction" for more information.)
Recognition Items are not applicable with Pass Through Grant funds.
Direct any questions to:
Optimist International Foundation • 4494 Lindell Boulevard • St. Louis, MO 63108 Phone: 800.500.8130 • Fax: 314.535.7436
information:
info@oifoundation.org 800 500 8130 ext 203
https://oifoundation.org/club-resources.html
Debra Merritt
OIF President Elect
Kathy Forster GATEway DFR 256-371-0062