Introducing the "GATEway District Optimists Training Tuesday" Instructional Series
The GATEway District Leadership Development Committee will offer training sessions on the second Tuesday of each month and on the fourth Tuesday in some months. Some of these sessions will be directed at Club officers, while others will be of interest to all GATEway District Optimists. The presenters will be Members of the District Leadership team including Committee Chairs and Members of the Executive Committee.
As classes are prepared they will be announced here. The recordings of the classes will also be posted along with supporting documents.
Upcoming Events:
---
Previous Training Sessions:
July 25, 2023: The Shine Brighter Together Membership Program
For details, check the page Growth: Membership, New Club Building, and Club Fitness
---
May 9, 2023: The District Photo Contest
Photographers for the contest should be students at any age through high school and prior to post- secondary education. Students are asked to submit photos that illustrate/exemplify one of the ten verses/lines of "The Optimist Creed." The purpose of this contest is to expose young people to "The Optimist Creed" and our philosophy of Optimism and to assist them with developing an interest in the area of photography. The GATEway District will hold the District Contest at our August Convention, with attendees voting for the district winners. Clubs are encouraged to have their contests finished prior to schools dismissing students for the summer break, so they are still in contact with students. The rules give a lot of latitude on how Clubs may hold their contest and the prizes they wish to award. The GATEway District is allotting $125 for first place, $75 for second place and $50 for third place.

---
April 25, 2023: Junior Golf
Please join Tom Brumbeloe our GATEway District Jr. Golf Chair on Tuesday evening April 25th at 8 PM. Tom will discuss the following.
How to sponsor Junior Golfers from your club
Advertising the Junior Golf program and tournament
Need for corporate or individual sponsors
Volunteers and donations needed for the Canongate event on Thursday, June 8th
April 11, 2023: Catch a Rising Star
Come join us on Tuesday, April 11th at 8PM to discuss your leadership growth progression in the GATEway Optimist District. By volunteering your time and energy advances our mission to "Bringing Out the Best in Kids". There is no better time than now to discuss your interest in district opportunities.
If you have spoken to Kathy regarding a chair or committee position, please plan to attend this session.
You can serve the district in many ways from a committee member through Lt. Governor. We are looking to nominate Lt. Governors on Saturday, April 22nd. Please reach out to Kathy if you're interested in a Lt Governor role for the 2023 – 2024 year.
---
March 28, 2023: Roberts Rules of Order
Board Meetings can get messy, especially when there isn't a structured framework that allows for efficient and fair decision-making in place. That's why Robert's Rules of Order were created. But who has time to read 800 pages of "Robert's Rules of Order" without falling asleep?
Past Governor Gerald Johnson provides board members and other leaders the skills necessary to properly conduct your board meetings, tips for managing formal approvals during the meeting, and finalizing the meeting minutes afterwards. Learning Robert's Rules of Order is an important leadership skill that will set you up for success.
---
March 21, 2023: Using Canva to Promote Your Club

Need help promoting your Optimist Club? Canva can help! With countless design tools available at low to no cost, there are plenty of reasons to love this design tool. Join us on Tuesday, 3/21 at 8 pm as Caitlin Neal explains how you can design high-quality flyers, create presentations, and make posts for social media. No prior design experience is required!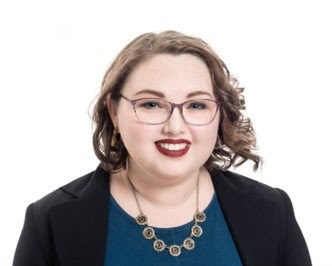 Caitlin Neal is the Communications Director at the Gilmer Chamber of Commerce in Ellijay, GA. Caitlin is passionate about helping non-profits build their brand and share their mission within their community. Throughout college and into her career, Caitlin has used Canva to generate marketing collateral for various organizations with budgets ranging from $0 to $1 million.
---
February 28, 2023: All About the Optimist International Convention
Presented by OI VP Gwen Gable
---
February 14, 2023: Optimistleaders.org 101
Presenter: GATEway District Secretary, Amy Myers
Ever wonder why you get so many emails from the GATEway District and Optimist International? Quite simply, it's the only way the District and Optimist International can communicate quickly and affordably with most of us. Ever wonder why you don't get any emails from the GATEway District and Optimist International or your Club Members are not getting emails from you? The probable answer is that you don't have current contact information available.
Join GATEway District Secretary, Amy Myers as she walks us through the Optimistleaders.org website. Through Optimistleaders.org, you can add Members, update street and email addresses, communication preferences, membership additions and deletions, confirm that your Club is current on dues, and submit your Club Officer Elect and Club Pride reports. You can even find past Members and find out how they're doing!
---
January 24, 2023: Optimist Branding
Please join us as the GATEway District Optimists "Training Tuesdays" series continues with a presentation from Brenda Basey and Nick Prillaman, of the GATEway District Marketing and Public Relations Committee, which explains the importance of using Optimist International approved Branding.
According to Forbes Magazine, "A business' branding is more important than you might think. On the outside, your brand may seem like it only consists of elements such as logos and colors, but your brand is actually the entire identity of your business. Your brand gives your personality. Branding has always been an important part of business, but it is more important now than ever before. With social media, consumers get exposed to new brands everyday."
Brenda and Nick will walk you through how to find your Club's Optimist International logos at the OI Leaders website and explain why we use these versions to maintain consistency on an international level.
---
January 10, 2023: The PGI & PDP Program
The "Training Tuesdays" series continues with a presentation from the Personal Growth Initiative (PGI)/Professional Development Program (PDP) Committee, which explains the benefits and "howto's" of these programs. PGI/PDP Chair, Charlie Romano will be joined by Committee Members Janice Matthews, Gerald Johnson, and Susan Bussey to explain how Optimist Members can BE A TEAM PLAYER and let the PGI program take you on travels of personal challenges as you check off each of the 10 levels! Each level will take you a little higher as you build up slowly. You will be surprised how quickly you grow in confidence and knowledge. Ever wondered about the History of Optimists, the leadership, and many other questions? You will make new friends and help your club grow as you "grow" through the PGI Program. The PDP program is "Intended to promote professional growth by focusing on marketable skills." This informative program will help you to enhance both your professional skills, as well as your skills in spreading the benefits of being an Optimist.
---
December 13, 2022: The 2022-23 District A&A Program
GATEway District Achievements and Awards (A&A) Chair, Mary Still will kick off the series with updates on this year's A&A report. A new Optimist year brings new initiatives from the President of Optimist International and the GATEway District Governor. This usually results in some changes to the A&A report. Mary will be explaining the reporting requirements for the 2022-23 Optimist year and answer any questions you may have about the report.
---